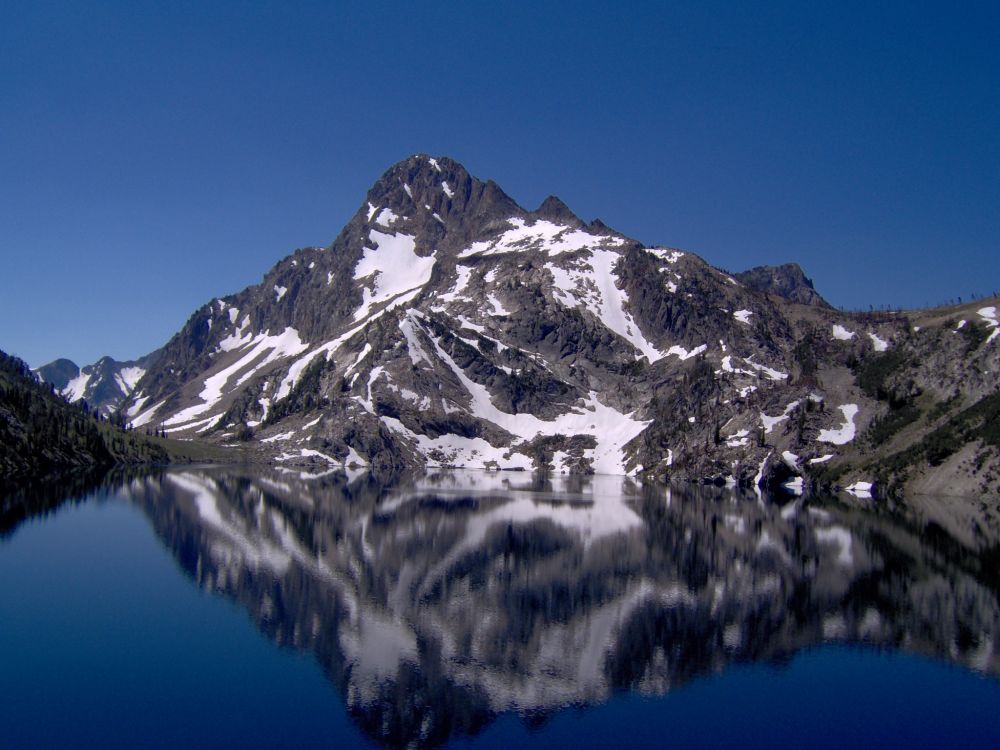 The Sawtooth Valley is a magnet for outdoor enthusiasts. World-renowned recreational activities include hiking, mountain biking and fly fishing.
The Sawtooth Valley is located within the Sawtooth National Recreation Area (SNRA).  This playground has over 700 miles of trails, 40 peaks over 10,000 feet and over 300 alpine lakes.  Experience this wilderness on foot to extraordinary vistas, summits and lakes. Whether you're out there for the day or a multi-day adventure, you're bound to have a greater respect for nature.  Here's a glimpse of one incomparable lake in the Sawtooth Mountains – Imogene Lake.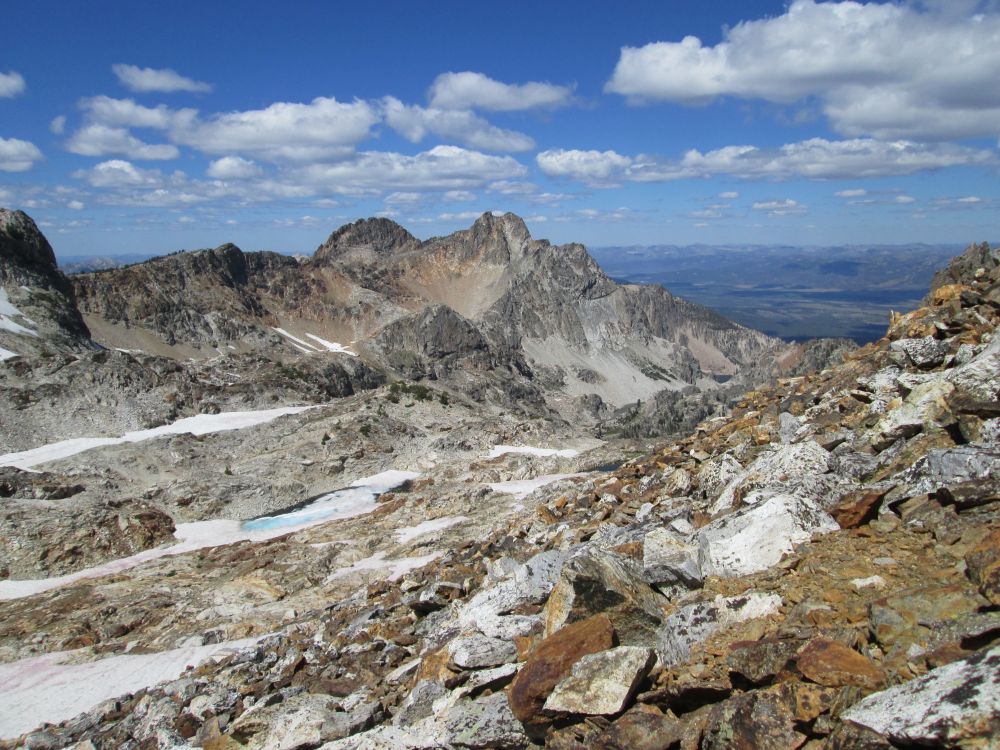 If you're a peakbagger, Thompson Peak (10,751') and Castle Peak (11,815') should be on your summit list. These are the highest peaks in the Sawtooths and White Clouds, respectively. The hikes may be challenging, but the views will simply steal your heart. The picture on the right is the view on the way to Thompson Peak. Now it's your turn to take a summit selfie!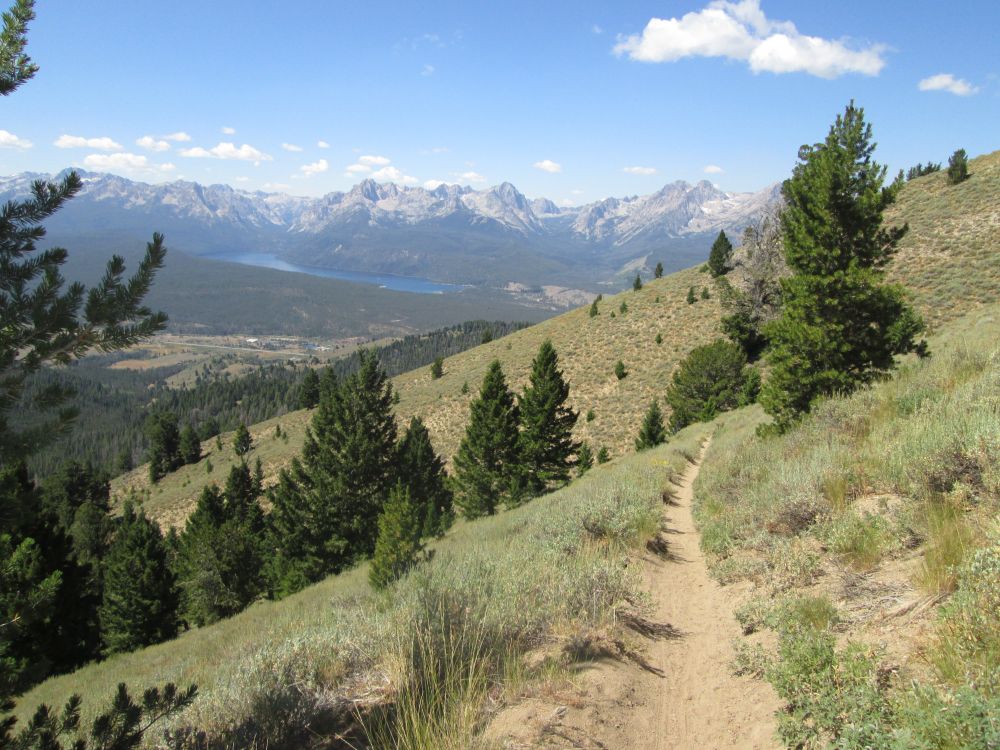 Take in the scenery from the seat of your mountain bike while pedaling your way through the wildflower meadows and switchbacks of the infamous single-track Fisher Creek-Williams Creek Loop. Test your toughness on the Boundary Creek Trail; the downhill will make you forget the thigh-burning, brutal uphill. For a gentler ride, soak in the views on the 10 mile Nip and Tuck Road Loop. Whatever your level of mountain bike pleasure, you'll find it in the Sawtooth Valley.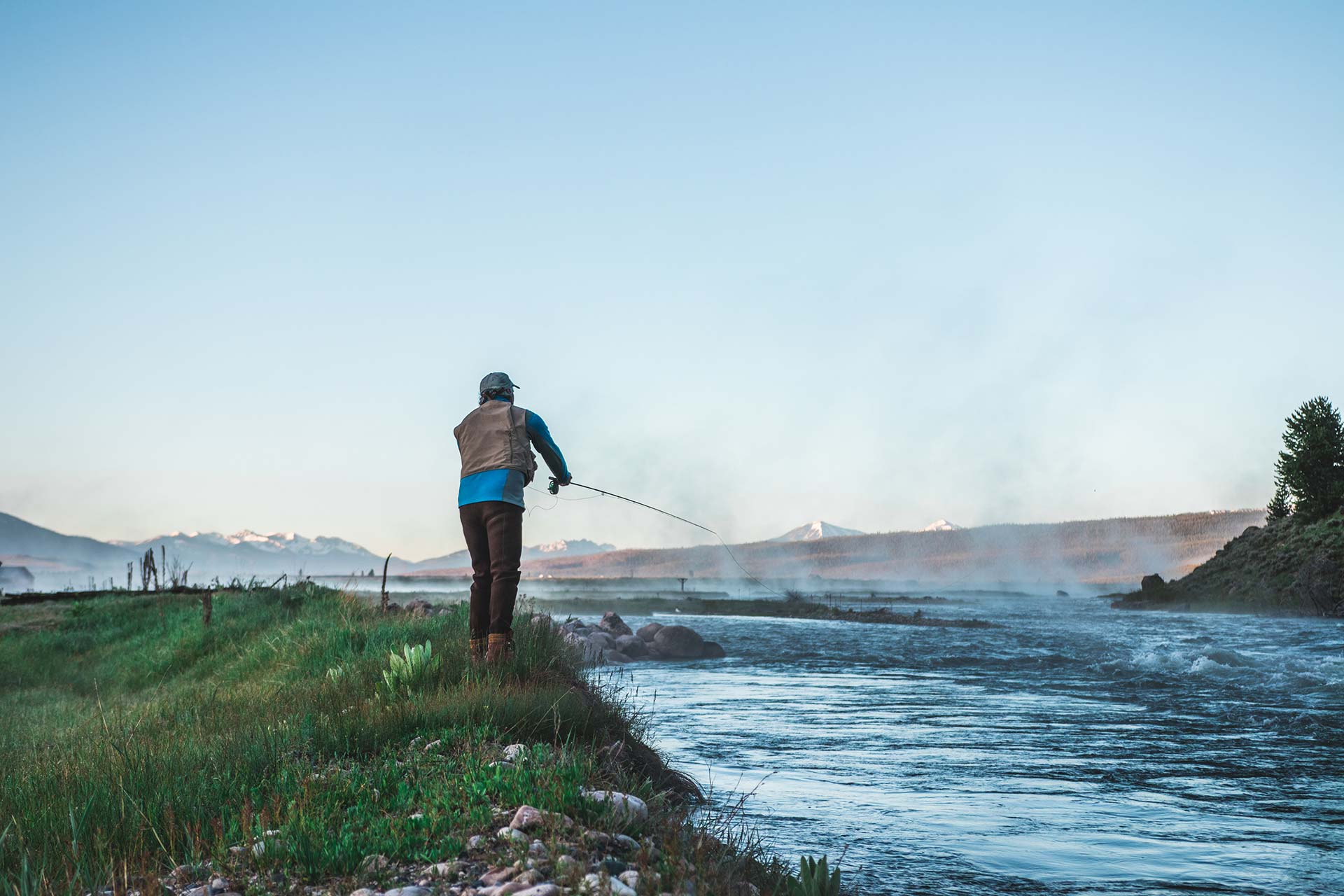 Steelhead and salmon have brought angling fame to the valley. Seclusion with a mountain backdrop and the crystal clear waters keeps the fishermen coming back. Practice your cast for hours on the banks of the Salmon River, in a creek or an alpine lake and feel the fish take your fly for a ride. Cover more water in a drift boat down the Salmon River and cast your line into those otherwise inaccessible areas. Mountain whitefish, rainbow trout, brook trout and Westslope cutthroat are waiting for your fly.
The Wilderness Act, passed in 1964, defined a wilderness as "A wilderness, in contrast with those areas where man and his own works dominate the landscape, is hereby recognized as an area where the earth and its community life are untrammeled by man, where man himself is a visitor who does not remain."
The Sawtooth Valley is a unique destination surrounded by wilderness — it has all the beauty of nature and recreational opportunities, without the crowds.
Guest Blogger:  Erica Cole, Office Manager, Idaho Rocky Mountain Ranch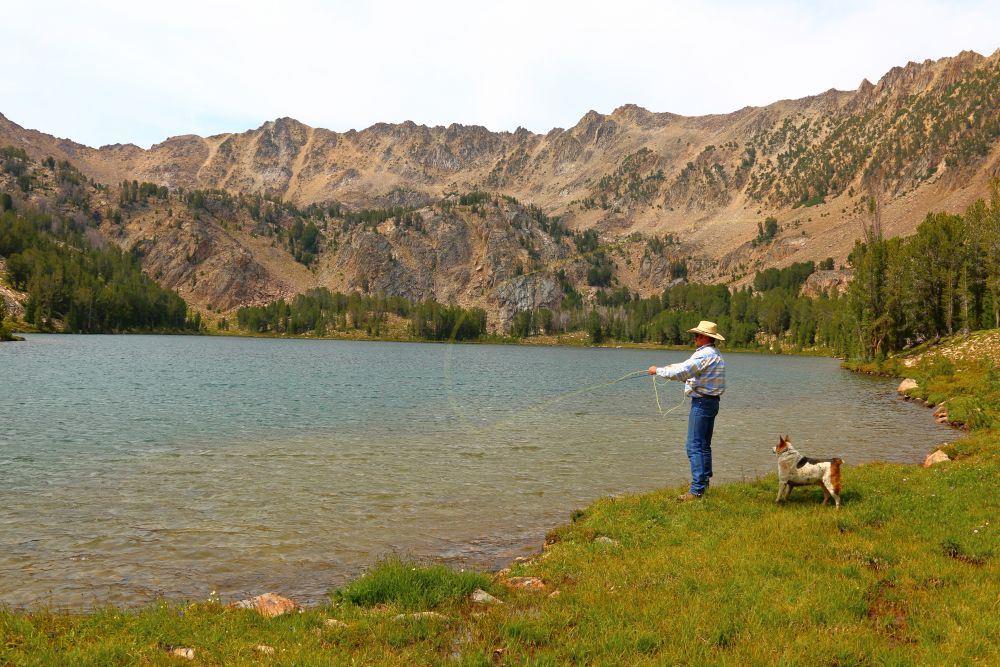 Fly Fishing in the White Clouds – photo by Ogden Gigli