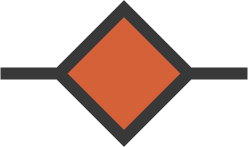 The Ranch property was purchased in 1929 by New York Frigidaire executive Winston Paul. Paul had been introduced to the area by Dave Williams namesake of Williams Peak, early Stanley basin rancher, sometime postmaster, as well as fishing and hunting guide. Paul commissioned architect Ellis Bjorling to design the Idaho Rocky Mountain Club. A crew of 50-60 men began construction in the fall of 1929, snaking timber down nearby Williams and Gold Creeks and hauling it to the site by horse and wagon.
"All the buildings are constructed of logs, finished luxuriously within and containing unusual architectural and interior. . . . novelties which fit into the general atmosphere of the ranch. The club has its own modern hydroelectric plant and an artificial lake stocked with trout. The club is the pioneer in its field with a wondrous wealth of material on which [it can] build."
Dude Ranches Out West, a vacation catalogue from 1937 published by the Union Pacific Railroad.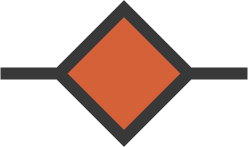 The Idaho Rocky Mountain Club opened to guests June 25, 1930 with the completion of the main lodge, nine guest cabins, a hydroelectric plant, fishpond, and hot springs pool. In 1994 the Idaho Rocky Mountain Ranch was added to the National Register of Historic Places as an example of the architecture of the period.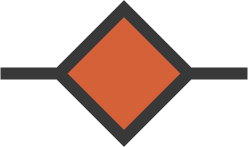 In 1942, Paul sold the Ranch to Austrian clothing manufacturer and skiing enthusiast Joseph Lanz. He sold it to Idaho automobile dealer, Edmund Bogert in 1952. From 1952-1977 Bogert raised award-winning hay and the Rokmor herd, and in 1977 his daughter, Rozalys Smith, reopened the IRMR as a guest ranch. Current owners Courtney and Steve Kapp and Diana Kapp and David Singer purchased the Ranch in 2005.
Preservation of the Ranch's history and architecture was paramount as the Kapp-Singer family upgraded Ranch facilities for guest comfort. With architect Courtney Kapp guiding the projects, the historic lodge and cabins have been artfully refurbished and redecorated, respecting the Ranch's historic integrity and maintaining the original structures.
Subscribe to Our Newsletter