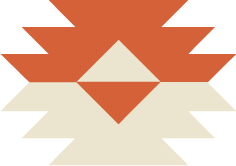 Saddle up and enjoy a closer look at the beautiful mountain meadows and serene alpine lakes that decorate the Sawtooth Valley. Our partners at Mystic Saddle Ranch offer a wide variety of options including 90 minute, two-hour, half day, and full day rides. Reservations are strongly recommended so call ahead to reserve your ride when you book your stay.
For full details on all of the Mystic Saddle Ranch's horseback rides, please visit their website.
Reservations are strongly recommended. Please call us to reserve!
Children must be six years old to ride. Due to safety, we do not allow double riding.
The maximum weight is 230 pounds to ensure the safety of our horses and guests.
Children under the age of eighteen must have a parent or legal guardian sign the assumption of risk waiver before riding.
All rides are guided; ride at your own risk.
Please arrive at ride locations 30 minutes before your ride time.
We recommend wearing pants and closed-toe shoes. Please bring a camera and water bottles for your ride. It is a great idea to bring a jacket, sunscreen, and bug spray.
All our horses are equipped with saddlebags to help carry your gear!
Subscribe to Our Newsletter