We took a family pack trip with Devan of Pioneer Outfitters into the Livingstone Mine access point for the White Cloud Mountains. Our whole family saddled up and rode into an amazing camp along an alpine lake hopping with fish, flowers, dramatic views and excellent tent sites.
Devan provided all the essential elements for a successful trip – healthy food, mountain worthy horses, and wilderness knowledge … not to mention comfortable sleeping quarters and campfire meals. He guided us up to the base of the 11,000+ft looming China Wall which is an awe inspiring geological feature in the White Clouds surrounded by a chain of lakes which provided great adventure for the kids. The fishing never failed us despite the numerous amateur anglers, and the horses kept us company throughout the trip.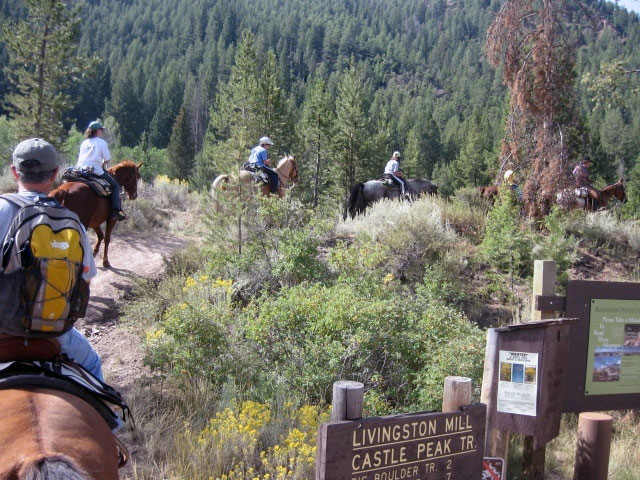 It was a remote, rewarding experience which our family will never forget.
It was perfect to return to the Idaho Rocky Mountain Ranch for the comforts of a high quality lodge and relay our experience in the "wild."
Guest Blogger,
Courtney Kapp