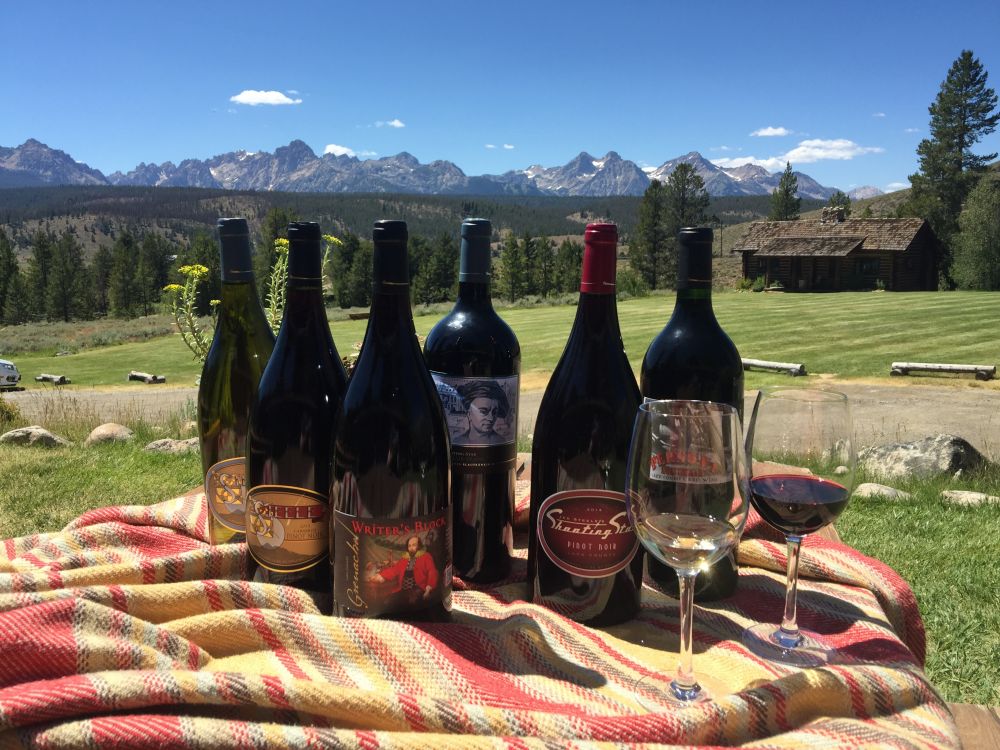 Idaho Rocky Mountain Ranch in Stanley, Idaho invites the public for dinner and to book an overnight stay at the acclaimed guest ranch for its annual Jed Steele winetasting event on Thursday, Sept 1, and Friday, Sept. 2, for an evening winetasting.
Guests can pick from two of Steele's wine tasting events at Idaho Rocky Mountain Ranch or attend both. On Thursday, Sept. 1, Steele will preside over a tasting of four Steele wines he has chosen to complement the evening's Western BBQ menu, which is served buffet style on the front porch at the foothills of the breathtaking Sawtooth Mountains. While on the lodge porch while guests enjoy appetizers, the Steele wine tasting and BBQ.
On Friday, Sept. 2, Steele will present four Steele wines, paired to a coursed dinner prepared by Executive Chef Clinton McCann and served inside the 86-year-old Idaho Rocky Mountain Ranch log cabin style lodge, which is on the National Register of Historic Places. For either or both events, guests may stay for dinner and the tastings or book a night in one of the ranch's twenty-one cozy cabins or lodge rooms.
"Jed's extensive wine knowledge and creative pairings with our menus, combined with the spectacular views of the Sawtooths and rustic charm with modern comforts of the ranch will certainly make for a memorable evening or weekend stay with us," said Sandra Beckwith, Idaho Rocky Mountain Ranch manager. "People can expect an experience that will tantalize the senses with tastes, sounds and sights that are sure to complement any celebration, or just a fun night enjoying great food, wine and music in the Ranch's well-known relaxed atmosphere."
Steele is a 48-year veteran of winemaking, having begun his career as a cellar worker at Stony Hill in Napa Valley in 1968 and later working with Kendall-Jackson and Edmeades in the Anderson Valley. He earned a Master's degree in Enology from The University of California in Davis and left Kendall-Jackson to start Steele Wines in 1991. Steele Wines produces twenty-one varietals of wine, with four labels including Shooting Star, Steele, Steele Stymie and Writer's Block.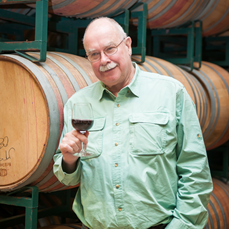 "I'm in the wine business because I love being close to the land and being able to sell wine to the many people I know and to the many people who discover my wine," said Steele. "We are not a large winery, but we specialize in many wines where the final bottling is less than 1,000 cases. This reflects my never-ending fascination with many different varietals and vineyard locations. This approach allows us to maintain the practice of true craftsmanship in the production of our small lot bottlings."
Steele wines have received several awards and accolades for many years medaling gold, silver and bronze in competitions including the Mendocino County Fair, Orange County Fair Commercial Wine Competition, San Francisco International Wine Competition, Beaufort, NC Food & Wine Festival as well as rave reviews in Dallas Morning News, Colorado Wine News, San Francisco Chronicle, Sante Magazine, Wine Spectator On-Line and Wine Spectator publications.
Magnums of Steele wine will be raffled and presented to participants during the events. Reservations are required with a fee for participation and may be obtained by emailing info@idahorocky.com or by calling (208) 774-3544.