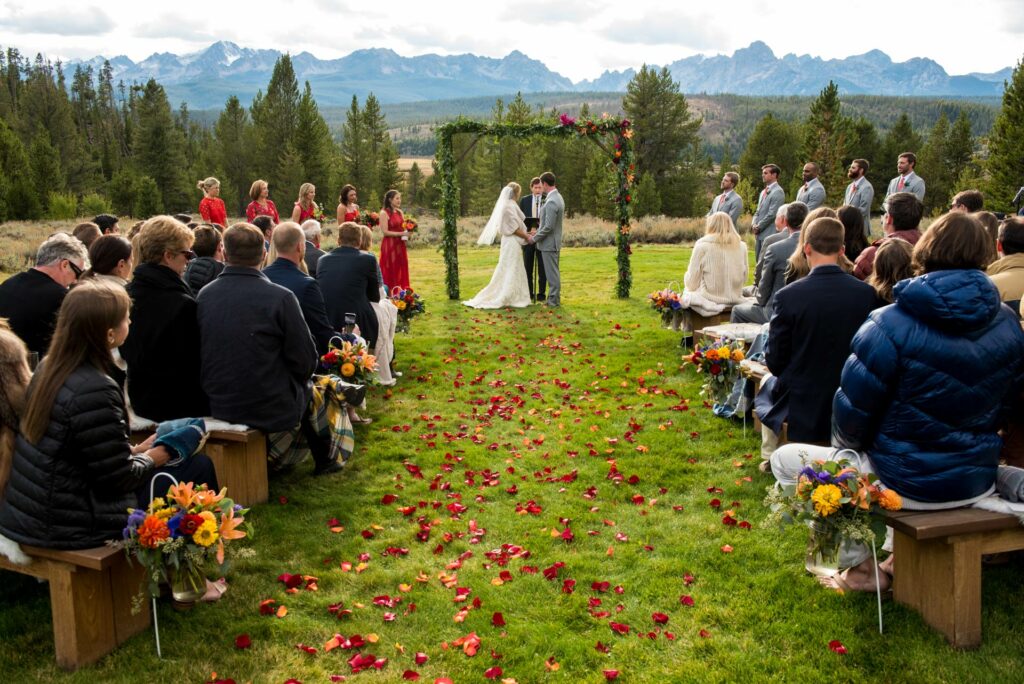 Picture this: The stunning orange sun setting over the Sawtooth Mountains. A bride and groom surrounded by their closest friends and family, ready to embrace all that the ranch has to offer. There's horseback riding, mountain biking, white water rafting, and of course, our natural hot springs pool to keep guests entertained and relaxed.
For some tips on how to plan the perfect Western wedding at The Idaho Rocky Mountain Ranch, we spoke to local wedding planner, Kelley Maybo of Bluebottle Events (find her on instagram @bluebottleevents).
How to Pull Off a Western Style Wedding
"Throwing a Western-themed wedding in Idaho is the best, and planning them is always fun. We have lots of local vendors to bring it all to life. It's not uncommon to see the bridal party in cowboy boots.. including the bride! I have a bride this summer who's painting cowboy boots all gold and working with our florist to use them as centerpieces. So creative! Florists can use some of the local wildflowers for those clients wanting a more subtle taste of rustic Western in their decor and these small touches go a long way, especially when captured by a professional photographer."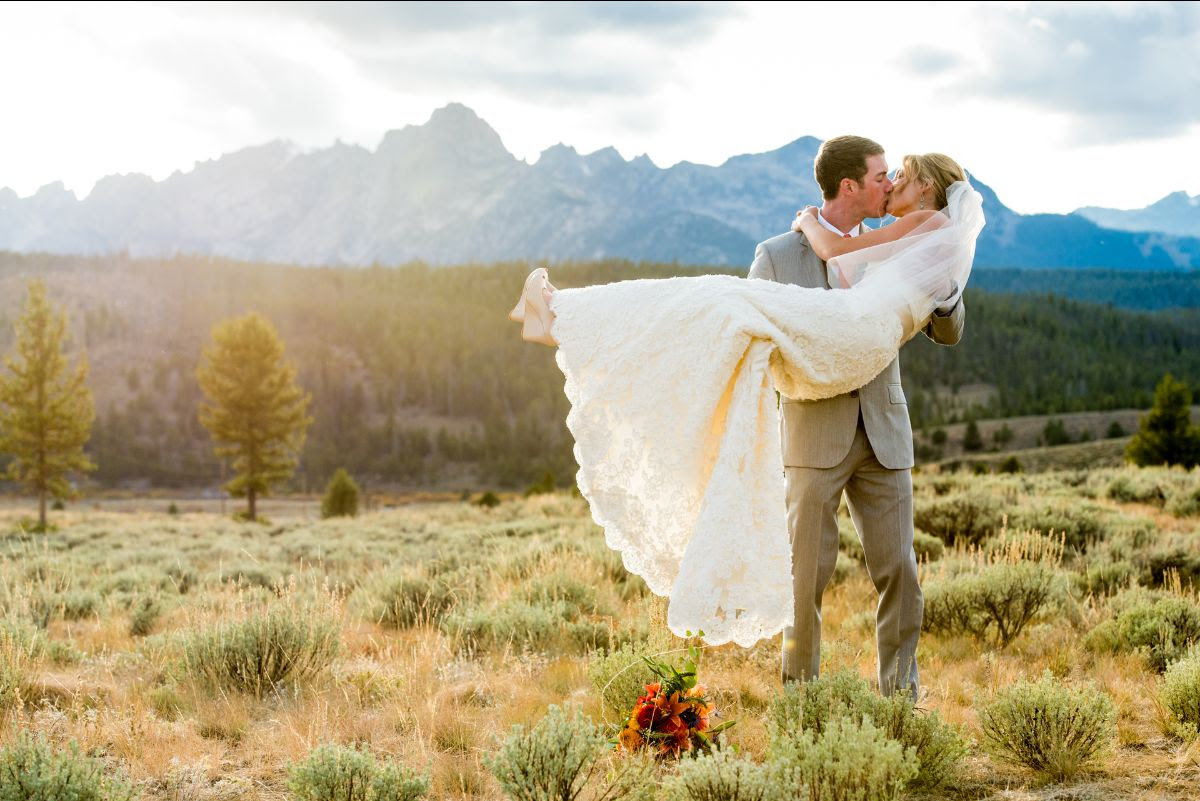 Mountain Backdrop
"The Ranch is an incredibly special place to have a wedding. Having run of the Ranch's amazing 900 acres allows guests to really soak it all in during their stay. There are several places to hold the ceremony, but the most common is on the front lawn with the looming Sawtooth mountains in the background. Couples can have an arbor to mark the ceremony, or keep it more subtle and leave the mountains to shine on their own."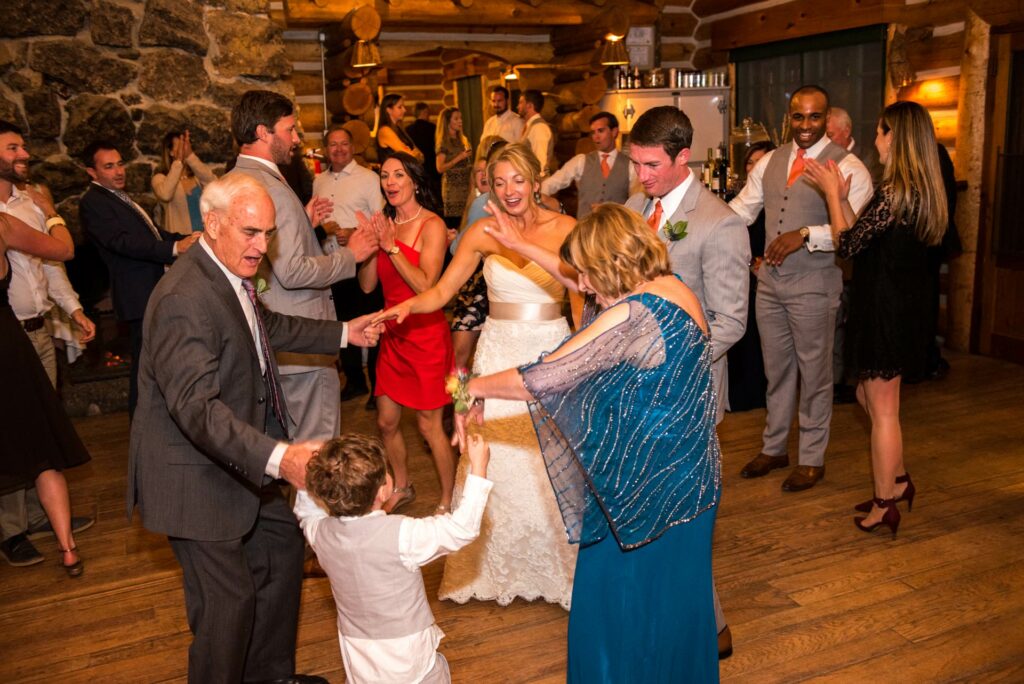 Music & Dancing
"Clients can bring in a band to play their favorite Western music… whether that's old school country or more Outlaw country, maybe even a fun bluegrass band. A Western band can fill an evening dance party, or bring a little taste to the cocktail hour. As dinner dies down and the dancing begins, guests can kick up their heels inside The Great Room— or outside in a rented tent, if the bride and groom take their dancing seriously. I always recommend the couple's 'late night' friends stay inside the Lodge Rooms, as no one will be put out with the evening shenanigans and noise if the dancing takes place late into the night inside by the fire."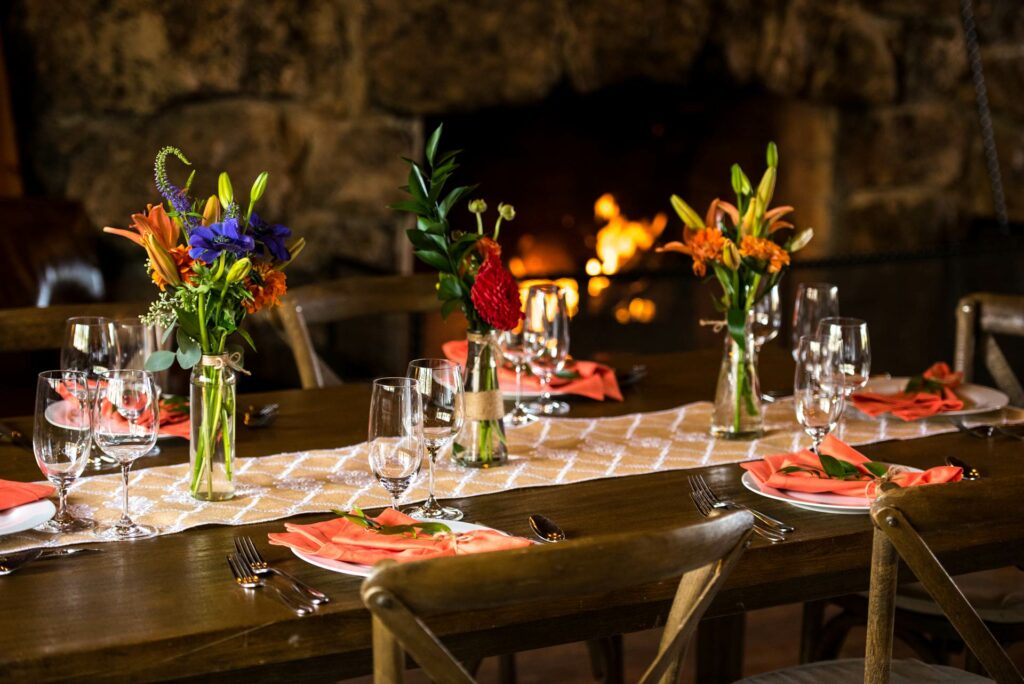 Food & Drink
"One main attraction at The Ranch is the outdoor barbecue. It's perfect for the couple that wants to go bigger on a Western theme with a full barbecue menu. They can keep it simple with more of a buffet style, allowing guests to sit and eat where they prefer… on the deck, at one of the outside picnic tables or inside at a table. For some, the barbecue pit is just used for the cocktail hour appetizers followed by a more formal sit down dinner inside the lodge. Any food from our local ranchers and farmers goes a long way to give guests a true feel for home grown food.
Hiring a bartender that knows their trade is fun to bring on for a Western flare. A bride and groom will most often both pick a signature cocktail and add a fun name to it for the evening. Maybe add in a drink with homemade lemonade or ice tea for that Western theme. I've seen good ol' PBR on the bar, as well as a lot of whiskey tasting. Homemade local shrubs and syrups will certainly add to the evening cocktails and bring the Western flavor more to the forefront."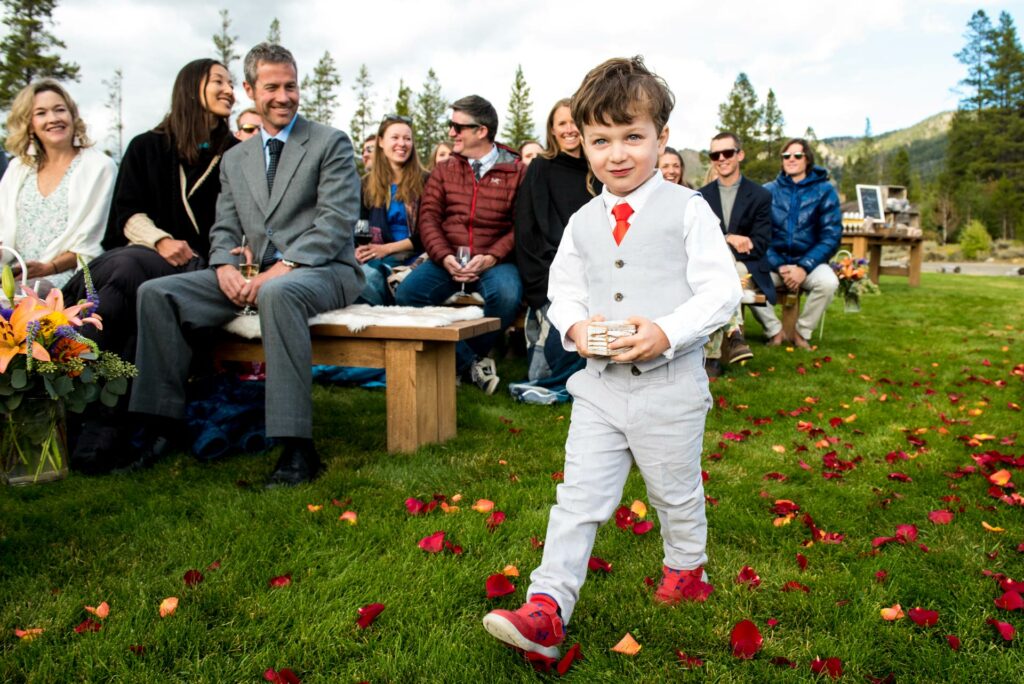 Keeping It Simple
"I always remind couples that keeping it simple and true to yourselves is the best approach. A lot of wedding planning stress comes with trying to overdo everything. At the Ranch, the backdrop offers the most important part of the day and even keeping the other decor simple still brings it all to life.  Keep your guests safe and warm, offer them incredible food and drink, surround them with good music and great people and guests will go home saying it was one heck of a wedding."
Photo Credit: Craig Wolfrom Photography  ∙  Instagram